Cakes with a melting core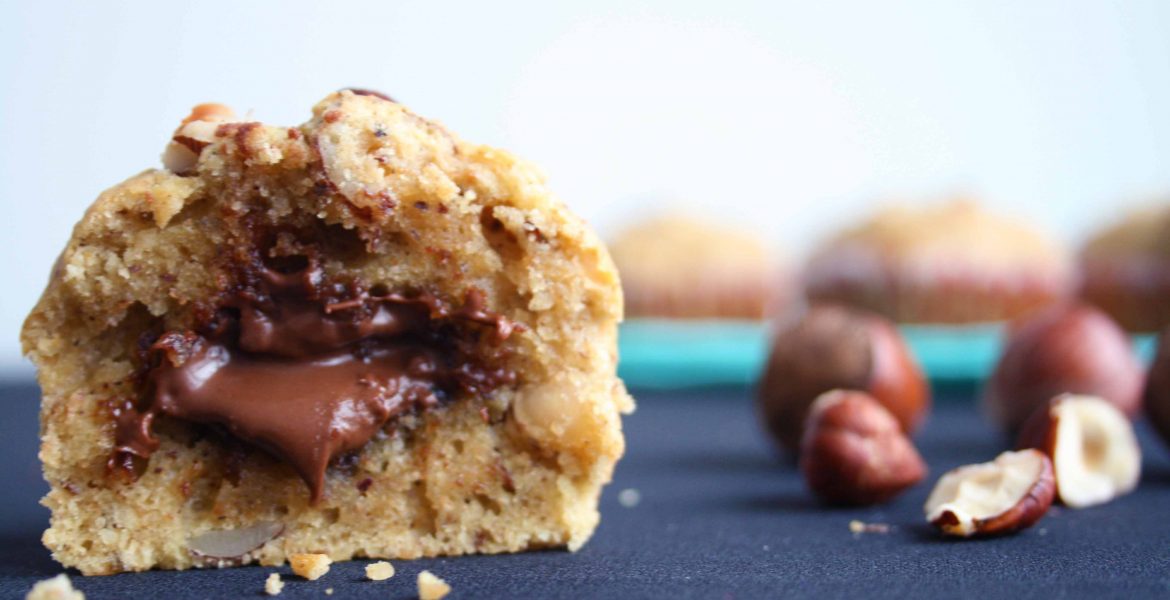 Hello Frappées !
Today, I'd like to share with you a yummy recipe so that we can all enjoy the same snacks / tea time on children's day ! 😉 Since my recipe of cookies with a melting core has been quite popular among you foodies, I thought you might enjoy this one as well ! Let's stick with the same twist – the MELTING CORE ♥ – and pair it with a classic, the cake. Ready, steady… Bake !

For 10 minicakes : Preparation 10mn, Cooking 20mn
List of ingredients :
• wheat flour 180g – 7 oz
• hazelnut powder 50g – 1.8 oz
• ½ a sachet of baking powder
• 1 pinch of salt
• 2 eggs
• sugar 80g – 2.8 oz
• melted butter 100g – 3.5 oz
• milk 15 cl – 5 fl. oz
• 1 tsp vanilla aroma
• 1 handful of broken hazelnuts
• chocolate spread

Preparation :
• Preheat the oven at 180°C – 360°F
• Mix together flour, hazelnut powder, baking powder and salt
• In a separate bowl, beat the eggs, then add the sugar and mix it all energetically
• Pour the melted butter, the milk and the vanilla aroma
• Incorporate the first mixture
• Add some broken hazelnuts [Optional, to make them more crispy]
• Mix until you get an homogeneous mixture
• Place cake cases inside your baking pan slots
• Fill them up to their ¾, then add a tsp of chocolate spread right at the center
• Cover the upper layer with the mixture
• Sprinkle the top with a few broken hazelnuts
• Put them into the oven for about 20 mn – depending on the power of your oven
• Serve them warm with some tea
Best consumed on the day of baking.
The next days, warm them up for 10 seconds.


Yummyyyyy
Big zoom on the minicake, dedicated to us all foodies. So, is your mouth watering yet ?
Enjoy the treat !
See you soon gourmands !