Pancake Extravaganza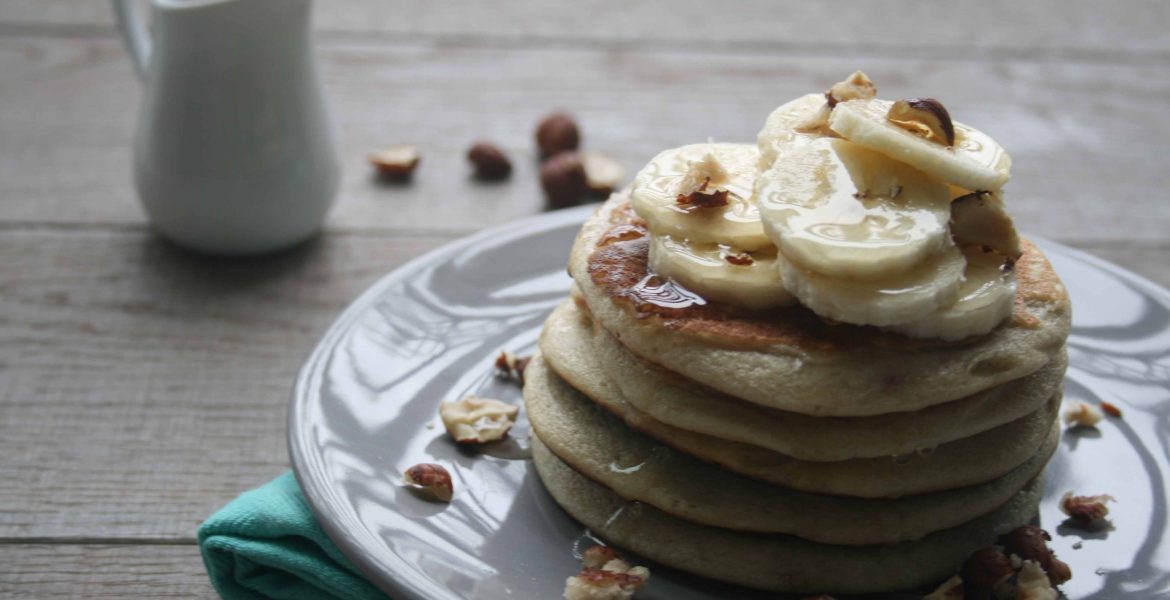 Hello Frappées !
Today is Sunday and you all know what it means right ? … Awesome breakfast day ! As you know, I love to vary the pleasures. And although options may be limited between slices of bread, waffles, crêpes and pancakes, when it comes to toppings the choice is almost unlimited, which is nice !
So today I'm having pancakes. I have long been looking for one-time-only recipes on the internet. I'd cook them once and then look for other recipes without ever repeating them, until I realized I had that book stashed in a drawer. I opened it and bam – since then, I've always been using a single pancake recipe.
This book was a gift for my birthday 6 years ago – an eternity – and I've been using it for merely a year and a half, since I moved. But it definitely meets my appetite requirements ! This is a French book titled "Crêpes,  blinis & pancakes", the 2011 version published by Hachette pratique.

For 12 pancakes :
Preparation 10mn – Resting time 30mn – Cooking 20mn
List of ingredients :
• 2 eggs
• milk 15cl – 5 fl. oz
• wheat flour 120g – 4 oz
• 1 tsp baking powder
• 2 tsp sugar
• 1 pinch of salt
• butter (for cooking) 20g – 0.7 oz

Preparation :
• Separate egg yolk and white
• Whip yolk and milk, flour, salt and baking powder
• Add the sugar and whip again
• Beat the egg whites until stiff, then add them to the mixture
• Let it rest for 30 mn – [I often skip this part because I'm so impatient #oops]
• Grease up a frying pan with some melted butter
• Pour a ladleful of batter
• Flip it after about 2 mn
[I never watch the clock and just flip it when the batter is dry and all the bubbles have collapsed]

• Done ! Serve it with your favorite toppings !




Someone is being curious here …


This time, we had bananes, hazelnuts and honey. And it was deliiicious.
What about you ? What is your favorite combo ? Make me drool *__* and next time I shall give it a try.
See you soon gourmands !