Sunday, cookie day !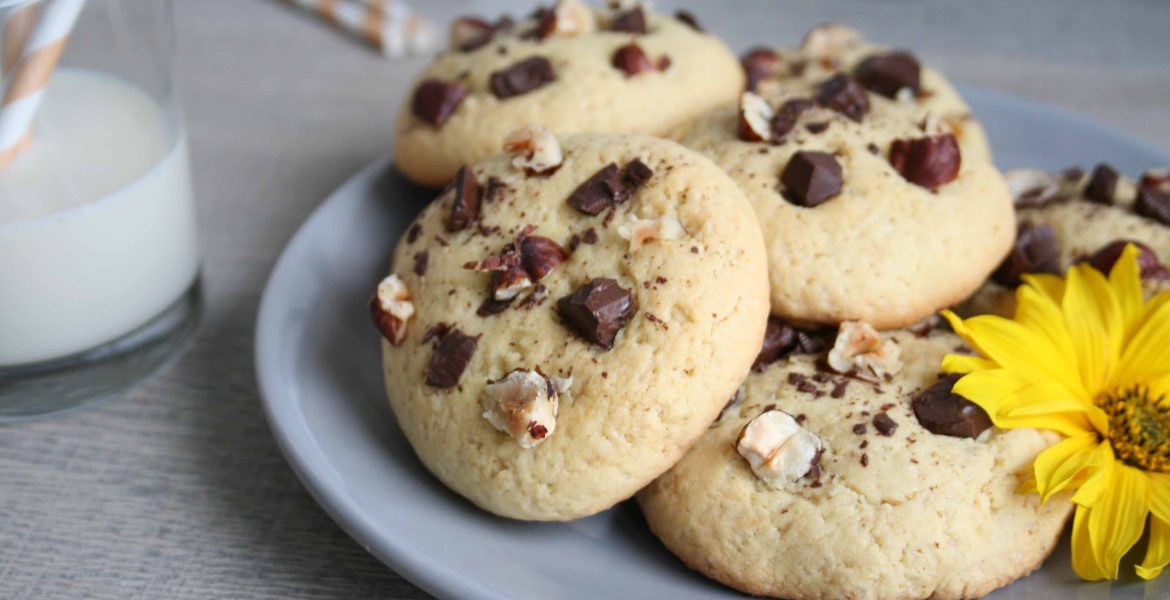 Hi Frappées !
Today is cookie day.
Between Cookie and me, it's always been a love story,
But whenever we talk oven, things go awry !
So yes, I'm a big fan of cookies for several reasons. They are easy and quick to cook. You can diversify their taste at will. You can have them at every meal as dessert or as a snack. Nearly everyone loves them. Now, vegan and gluten-free recipes are to be found all over the internet, which makes it easy to accommodate every need.
I usually cook them to relax at home with tea while watching TV series. It makes cookies the perfect recipe to start the recipe section of the blog !
My last attempt was to craft cookies with a melting core – you may drool now. A teaspoon of chocolate spread stuffed inside two layers of cookie mixture.
What about pictures and a recipe ?
For 10/12 cookies :

Ingrédients :
• soft butter 85g – 3 oz
• sugar 85g –  3 oz
• wheat flour 200g – 7 oz
• 1 egg
• 1 tsp vanilla aroma
• 1 tsp baking powder
• baking chocolate 20g – 0.7 oz
• 1 handful of hazelnuts
• chocolate spread
I don't like them too sugary or buttery, just enough to tickle my taste buds. Feel free to add more if it's too light.


Preparation :
• Preheat the oven to 185 C – 365 F
• Mix butter, sugar and baking powder.
• Add the egg and the vanilla aroma. Mix.
• Add the flour progressively while stirring – stir until you get a homogeneous mixture.
• Place a flattened ball of dough on greaseproof paper or a baking mat.
• Put a teaspoon of chocolate spread at the center.
• Close the cookie with another flattened ball of dough – then flatten the whole cookie until you get the desired shape.
• Decorate with pieces of baking chocolate and hazelnuts.
• Once you're done, put them into the oven for  10-15  minutes – depending on the power of your oven.
• Then, let them cool down on a shelf to keep them crispy.
• Have them warm !! They're a lot better this way.





I hope you enjoyed this recipe. And if you cook it, tell me what you think.
Bon appétiiiiit