Cuillier Cafe – Abbesses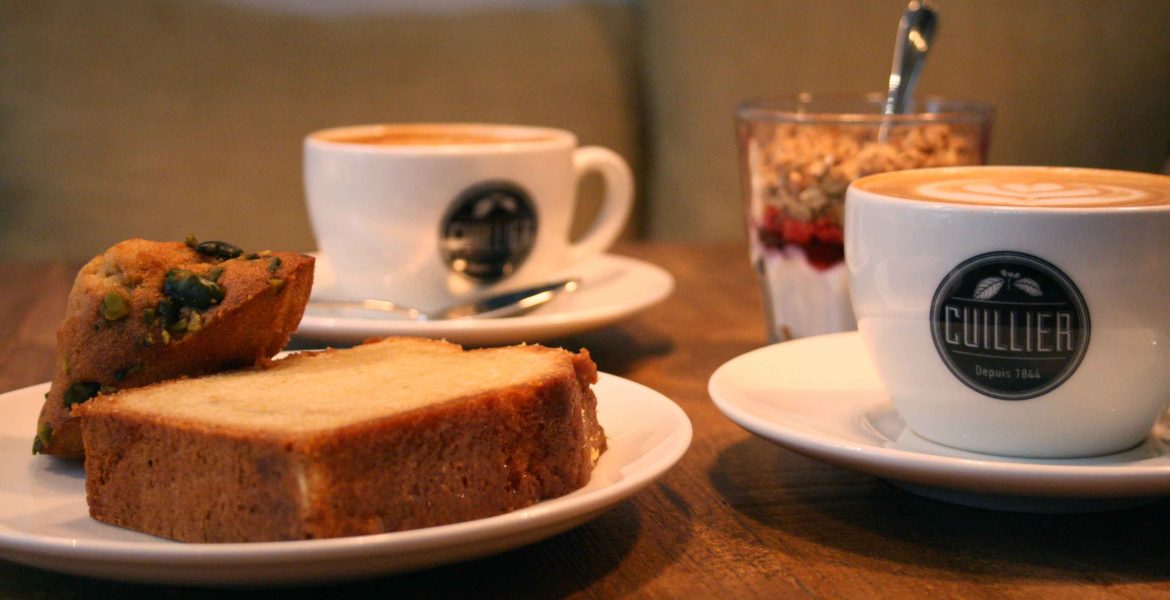 Hello Frappées !
Not long ago, I've been invited to discover a new cafe that opened recently. The name is Cuillier Coffee Shop. Personally, I never drink coffee because of the bitter taste it leaves in my mouth. Cappuccino, on the other hand, goes down pretty smoothly. So I didn't think twice and headed to Abbesses, a place of choice due to its proximity to Montmartre. This is ideal for taking a stroll right after.
When you get there, the front window is simple but pretty, at the foot of a Haussmannian building – typical Parisian achitecture. Then when you get inside, you can immediately smell the scent of good coffee.


The purpose of this morning visit was to get familiar with Latte Art – that cute art in our cups – while enjoying breakfast in this cozy place. I even tried crafting a little heart, but despite a top-notch explanation on how to do it, I failed miserably. A good excuse to keep training and downing tons of cappuccinos with a missed heart shape on them.. Yuuum ! And I'm not even talking about the copious breakfast, I'd rather let you marvel !










I recommend this place for its delicious coffee and the hospitality and friendliness of its staff. And good news for those of you who are currently in Paris, I gave them a call and yes, they're open tomorrow – November 11 !
Cuillier – Abbesses
19 rue Yvonne le Tac
75018 Paris
Mon-Fri 8am – 6pm
Sat-Sun 9am – 6pm
Do you have any other cafe to suggest to me ?
See you soon Frappées !