Ninoo cocktail at Bristol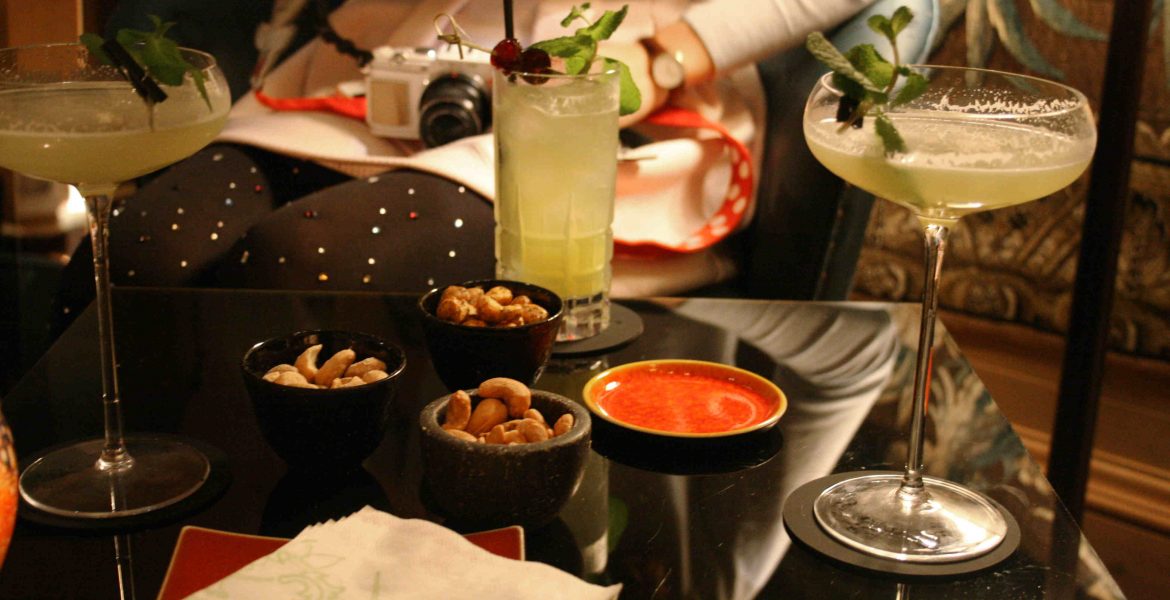 Hello Frappées !
Last Tuesday, December 8, 2015, was held the second edition of Carte Blanche for the Ninoo association [for autistic children] at the bar du Bristol in Paris. What is this about ? A cocktail was created by Alexandra Rosenfeld [former Miss France] in collaboration with Maxime Hoerth, the Bristol's barman, the proceeds of which have been donated to Ninoo during the launch party. The cocktail then remains on the drinks menu for a month and 50% of sales go to the association. The "Green Esperance" can be enjoyed with or without alcohol to please everyone. It's a harmonious blend of apple, cucumber, pineapple, lime and mint. It's truly delicious and drinks as if it were water ♥ We all loved it with my girlfriends Mylène, Laura, Amandine and Clara !
Ninoo cocktail, alcoholic version

Ninoo cocktail, alcohol-free version



Besides the delicious Ninoo cocktail, the Bristol's setting is really magnificent. I rarely have the opportunity to enter such establishments (granted, it's the second time thanks to Ninoo – whoop). The staff caters to any need, so much so that it makes me uncomfortable. This is a kind of luxury you really have to get used to.



Le Bar du Bristol
112 rue du Faubourg Saint-Honoré
75008 Paris
+ 33 (0)1 53 43 43 00
Open everyday from 5.30 pm to 2 am
So if you're in the vicinity, it's a good occasion to go spend some quality time with friends while doing a good deed 😉 And you'll be able to say, just like me..
A few words on the association to end this article. Ninoo is an association that supports autistic children with monthly workshops (cooking, skateboarding, poney riding, pottery crafting, etc …). Its primary aim is to facilitate the daily lives of its members and their families by offering happiness and smiles to the children during the workshops, but also by providing assistance to parents in multiple ways, be it training, support, … As a volunteer in this association, I can confirm that it's a real pleasure to see those little ones blossom during their different activities.
Well, I hope I made you want to go have a drink !
See you soon Frappées !